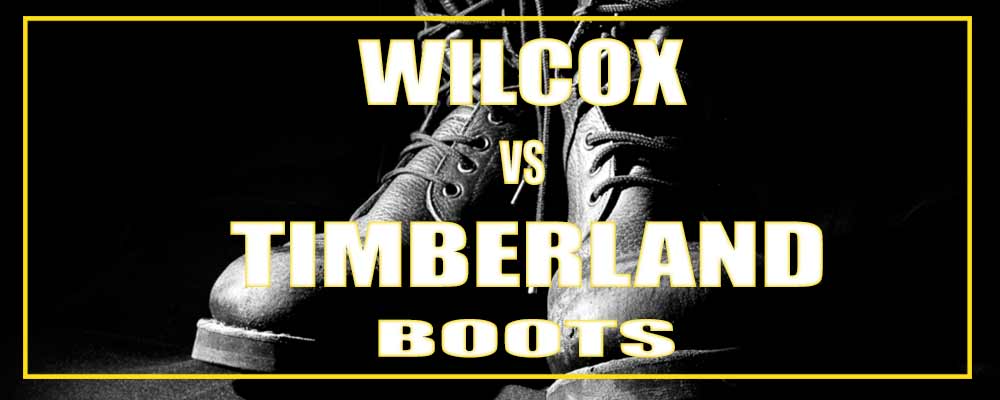 The question of what are the best quality men's boots? can be challenging to answer. Wilcox has always been known to keep the public on their toes, providing us with boots of top quality at all times. Timberland is no different either, hence the double mind when deciding what brand to patronize. It can be a hard choice deciding boots that are appropriate for all activities. The comparison between Wilcox and Timberland has long been overdue. If you are having difficulties in picking which product to go for, then this comparison guide is definitely for you. We would be looking at the different boots made by these two brands, and then you can decide which you would rather spend your hard-earned money on.
Background and History of Wilcox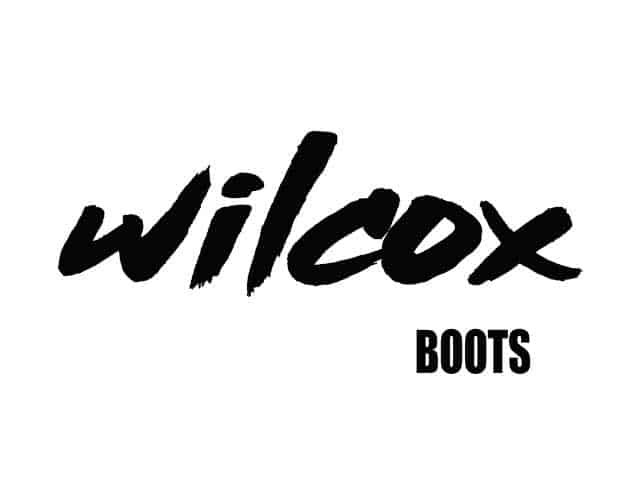 The Wilcox brand came into existence in 2014; Peter Nichols founded it. According to him, his dream to start a footwear company began when he found himself motorcycling in the South of Mexico during a storm. As he couldn't keep moving, he had to make a stop at a small leatherworking town. This was where the intuition came to him, and he decided to produce boots.
There he spent around 18months trying to produce boots which matched his standards. When he finally did, he contracted a bootmaker who stayed in Mexico, to help him with the production of his line of boots. Presently, Wilcox has over 3000 customers in over 27 countries and counting. Wilcox produces its shoes in North America, and they are all handmade.
Wilcox prides itself with producing stylish and very affordable classic boots. Wilcox boots are made from 100% full-grain leather upper and leather outsoles. They manufacture shoes from size 8-14 and do not subscribe to custom size. Wilcox boots provide maximum comfort no matter how long you have it on.
Today, WILCOX has gone forward to produce belts, wallets, dog collars, shoelaces, and key chains, plus they support worldwide shipping. In order to help its community, Wilcox has partnered with the Kaiizen Foundation, which helps orphanage homes in Mexico, and sponsors older kids in college.
[/vc_column_text]
Whenever you make a purchase through links on this page we make a small commission from our affiliate partners. Learn more
Background and History of Timberland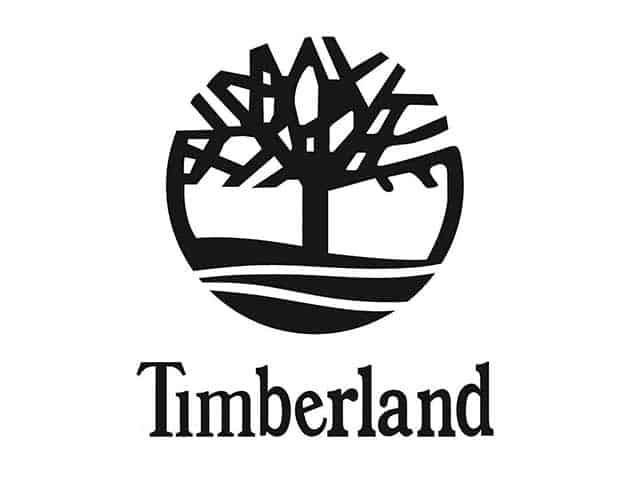 Timberland is an American manufacturer and supplier of outdoor wears but mostly focuses on footwears. VF Corporation owns it. Timberland started way before Wilcox. In 1973 Nathan Swartz changed the name of Abington Shoe Company which he bought to "The Timberland Company" because of its suitability for outdoor activities.
Timberland, like so many other brands out there, started from a small scale, and then exploded to being one of the leading brands in fashion. According to Timberland, they were the first to start putting Logos on their boots exterior.
Initially, Timberlands were officially made for working in cold environment, but with time they evolved into modern trends. Over the years, they began to make more products. Now you can fully wear a complete Timberland outfit from head to toe.
Their tree logo is as a result of Timberland meaning "a land that is covered with shrubs and trees." Timberland gained more popularity when the hip hop rapper Notorious BIG kept on using it as a famous line of his. That is not to say that Timberland would not have been extremely popular without the rap, but it made it a viral fashion trend.
Throughout the Timberland history, they have made not only boots but also boat shoes and chukkas. Still, its most famous invention is the "Timberland boot" also known as "Original Yellow Boot" from the 70s.
Currently, Timberland is also involved in community services as a way of giving back to society. Timberland signed the Generation T pledge that centers on supporting future students and fresh graduates of the trades.
What People Are Saying About the Quality of Wilcox boots
There is no doubt that Wilcox has always maintained a high standard in all its products. Though there are quite some complaints from its reviewers.
"I got my first pair during a sales offer at Christmas, and I for one don't like shoes that cover my ankles, but these were padded with soft calfskin. One thing I didn't like was the left boot which had a sore spot above my foot side, and it felt like having a knife through my skin. Other than that, it has a great feel and smells nice."
"Excellent boots, great fitting, but less than a month one of the laces busted."
"I have used this boot consistently for 2 months now, and I love this boot. The insole really isn't as comfy as it looks, so I had them replaced, and also the shoelaces look oddly cheap. Overall it is a very stylish boot as I have received a lot of compliments."
Although Wilcox is an up and coming brand, they have shown us that they have an affinity for stylish products. Irrespective of these individual shortcomings, there are still a lot of people rocking Wilcox Boots till date.
What People Are Saying About the quality of Timberland boots
Timberland reviewers have a lot of good things to say about the brand.
"I got my shoes in a mint condition, and they are a perfect fit. Plus they included a return order if by any means I find something which isn't to my satisfaction. In my opinion, this company is reliable and honest."
"The boots are waterproof and authentic, and they always kept my feet warm."
"I am a huge fan of Timberland boots as I have been wearing them for a long time. But my first order had a default; the right boot was discolored while the left foot was worn out and stretched. I had to request for another and the second pair was a nice fit."
Timberland has been in the market for a long time. So, it doesn't come as a surprise that they know exactly what their customers need, and they work hard not to disappoint.
Is One Better Than The Other?
Wilcox and Timberland both have their strengths and weaknesses. Depending on what exactly you are buying a boot for, you should know which to go for. So if you are planning on buying from either company understand that the Wilcox boots might not look as expensive as you wish. While Timberland boots might not be suitable for working in every environment.
Popular Wilcox Products
Mens Boots Fairfax
These hiking boots provide you with ultimate comfort, no matter how long you wear them. The Fairfax boot is designed in the USA and manufactured in North America, plus it is 100% handmade. It comes with a foam footbed, so no discomfort when going for a long walk.
This boot also comes with two rows of interior padding plus ankles cushioning that are completely lined with soft calfskin. It is water-resistant and still has a classic style which you can wear to the office.  Like any premium shoe, it comes with a replaceable sole, which can be changed when damaged. Its soles are entirely leather with full rubber heels.
With this, you can be sure that these boots would last a long time.  These features have helped them garner a lot of satisfied customers around the globe. Check Price on Amazon
Wilcox Shiloh Leather Boots
If you love looking stylish, then you may want to check this out. They are definitely what you'd call "beautiful boots." Minus its footbed, all materials used for the manufacturing of this boot are all from Neon, Mexico, the major city of quality leather.
Its interior is lined with very soft calfskin leather, and the layering and stitching are pretty stiff around the sole. The Shiloh boot comes with a more formal look than the Wilcox Fairfax. It is available in just black and brown.
Its leather is a very soft material, so you need to be extremely careful when wearing this. It isn't the kind of boot you wear for rigorous activities, so you don't end up getting home looking rough.
This Shiloh boot isn't so insulated, so you best not believe you can soak your legs inside damp areas when wearing it. With these boots, you can comfortably wear your jeans or even dress casually, anyone which suits you. Check Price on Amazon
Popular Timberland Products
 Timberland White Ledge Boots
Currently, these boots are the number one best selling hiking boots on Amazon, here is why. They are waterproof, durable, versatile, and come in a variety of colors. In as much as it is constructed with full-grain leather, it is exceptionally light and comfortable. This is precisely which it is termed highly durable. The full-grain leather makes it breathable, so you can be sure you won't have smelly feet after wearing it for a long time. It is made with comfortable padding around the ankle, and the body is made of 100% waterproof leather.  Its sole is very flexible, so you might want to go for something else if you plan on going mountain climbing to avoid a visit to the doctor.
Timberland White ledge boots come with a removable dual-density EVA footbed as well, so if you are like me who gets uneasy with that, take it off. Check Price on Amazon
Timberland 6" Direct Attach Soft Toe Boot
This is a boot to consider if you are going to be on your feet for quite a while. It is comfortable and durable. It's made of materials which repel water, so don't be scared of walking in the snow with these boots. Its joins are sealed tightly hence the reason why water cannot penetrate. Its mesh lining is treated with an antimicrobial agent to control odor.
Now you can comfortably take off your boots in a tight setting, that was relieving to hear right? I know.
Furthermore, this boot is lined with Thinsulate insulation, which helps your feet retain its warmth while being light at the same time. Its rubber soles are oil and slip resistance, offering you a proper degree of safety when working with it on. Lastly, these boots weren't constructed for extreme vigorous activities. You may want to try something else, so you don't end up replacing them often. Check Price on Amazon
Things to Consider When Buying the Best Quality Boot Men's Boot
A good pair of boots is our closest friends helping us get through our day to day activities and at the same time giving us a glamorous look. To be precise, we all love boots. They are cool, stylish, and pretty exciting to put on. Finding a good pair of boots to match up to your taste can be tricky. To avoid making mistakes or getting boots you would later grow to hate, here are some amazing tips to follow before getting one.
Material
Getting a pair of boots with durable materials determine the life span of your shoes. Suede, fabric, or knitted boots are very subtle, which makes them the most vulnerable to rain and snow. Many brands offer boots that are waterproof in various materials; you can get boots of your choice in waterproof materials. So before getting a boot, inspect the material to make sure it is cut out for the purpose it is being bought.
Functionality
You would most likely want a boot that can function adequately, boots that you can walk in perfectly, drive-in, wear to any place of your choice, and perform other activities. Functionality is necessary. Do not be distracted by the flashy or alluring looks of a boot. Your dream boot can still look classy and always be functional, just that a little more effort would be put into finding the perfect match.
Comfort
When choosing your ideal boots, your main priority should be to select boots that are convenient for you. If you are buying boots for the summer, you are to get the ones that are less insulated and can handle the hot weather. Whereas, during winter, you are to get boots that are well insulated and can keep water out. Wearing summer boots during winter can cause discomfort and vice versa, so getting the right pair for the right season is a must. A good pair of boots that would give you comfort should have extra padding, and the material used should be inspected before buying.
Durability
Buying a pair of boots that would not last long is everybody's worst nightmare. So before selecting a boot, you should check for features that are indicative for a long life span. The type of material being used is a great place to start. Durability is an important aspect to put into consideration when buying a pair of boots.
Final Thoughts
Wilcox boots and Timberland boots are worth spending your money on; it just boils down to what exactly you need a boot for. Timberland is the ultimate choice if you want a boot which is extremely durable, waterproof, and is made from quality leathers. Wilcox is your ideal brand if you're going to achieve a more casual look, or if you want a boot which you can use in an office setting. With the Wilcox Shiloh boots, you can decide to switch up your style anytime you want.
Now that you have gotten all the facts, which of the two leather men's boot do you prefer and why. Please share your thoughts in the comments below, we would love to hear from you.
More Recommendations
For more men's featured articles and recommendations, check out our favorite What are wingtips shoes?, the most comfortable oxfords men's dress shoes, the What Kind of Men's Jeans to Wear with Chukka Boots and the Best Chukka Boots to Wear With Shorts.
[/vc_column_text]