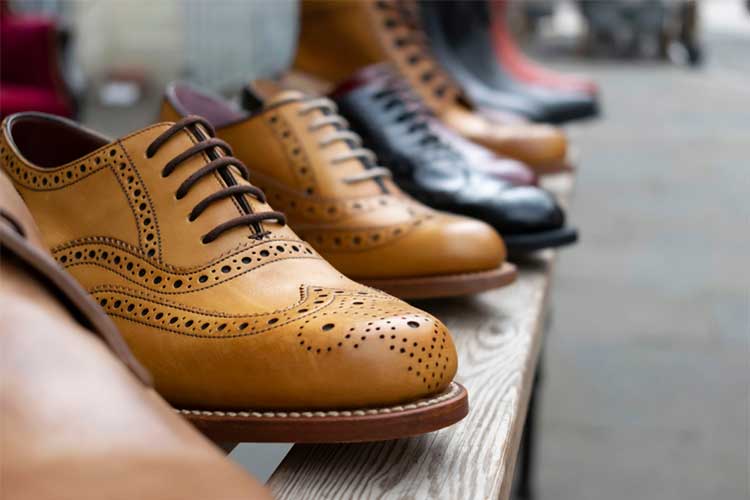 You can't own a pair of oxfords and not wonder how long oxfords shoes last. As it is, most guys grapple to get a pair of clean oxfords. So scoring a great pair is a good investment, but you'll likely have high hopes that they'll last. This hope is obviously even higher if they're an expensive pair.
Now back to the question, "how long do Oxfords shoes last?" Generally, Oxford shoes last between 6 months to 10 years. There's really no hard and fast rule to it. It's a question of the quality of the shoes and how well you maintain them.
So, in this article, we'll be looking at what makes an Oxford shoe last. We'll also consider some tricks of the trade to help your Oxford shoes last longer. Knowing this will help you get a good bang for your buck and enjoy your oxfords for a long time. But first, we'll cover some trendy ways to wear your oxfords.
Whenever you purchase through links on this page we make a small commission from our affiliate partners. Our ultimate goal is to provide our readers with actionable insights and practical tips that they can use to improve their daily lives. Learn more
How Do You Wear Oxford Shoes?
Out of the many dress shoes that exist, oxfords take the lead. These shoes are formal yet versatile and very appealing. You can switch from a tuxedo to a smart casual outfit with a pair of oxfords, and here's how:
Oxfords traditionally come in black and brown. However, these days, they come in a range of different colors. These other colors give your Oxfords a more casual vibe. So for formal events, stick to black and brown and for more casual events, play with colors.
If you're wearing a brown oxford, pair it with navy, gray, or dark brown suits. Tan Oxford shoes, on the other hand, go with jeans, Chinos, and navy pants. These are more smart-casual than formal. Then for black oxfords, you can wear almost anything. These are very versatile and sleek.
Oxfords typically have a sleek and elegant appearance. However, some are more relaxed than others.
If you're going for a formal look, plain black oxfords shoes are the best. You can also reach for cap-toe oxfords or quarter brogues. Then for a casual look, full wingtip brogues, saddle oxfords, and whole cut oxfords are ideal.
Also, slimmer oxfords are more formal than wider oxfords shoes. So for formal, go for slim, but for casual, go for a wider pair.
So with your oxfords shoes, you can choose to wear a crew neck sweater, a shirt, and jeans. You can also choose to wear a suit or a tuxedo. Just remember to go for the right color and design to pull off whatever look you're going for.
How Long Do Oxfords Last?
Oxfords can last between 6 to 10 years. Although, how long your oxfords shoes will last depends on the following factors:
How often do you wear them?
What polish do you use to clean them?
How often do they come in contact with rain?
How many hours do you wear them a day?
How much do they cost?
The quality of materials used to make them?
Let's take a look at a few of these factors:
Price:
The price of an Oxford usually determines the quality. Although sometimes it can be tricky, and you end up with a bad quality shoe at a high price or a good quality shoe at an affordable price.
Anyway, a pair of oxford shoes that costs less than $150 may not be so hot after all. You can expect it to last 6 months if you handle it with care. Oxfords shoes within $150 to $250 are better quality, but then you can still end up with an overpriced shoe. However, expect these to last a year or two years.
So for real top-quality oxfords shoes, you're looking at $450 and above. You can expect them to last 2 to 10 years. This class of oxfords is made with fine grain leather with Goodyear welted construction.
Cleaning And Maintenance:
You should give your shoes a good shine regularly. It also depends on how often you wear them. However, we recommend it at least once a week. And if you don't wear them too often, once a month should do.
A good polish nourishes the leather and gives it more durability. You're conditioning the leather to protect it from the elements. It also helps to use a water repellant.
Other ways to maintain your shoe is to:
Avoid water, snow, and heat.
Use good quality polish and oils suited to your Oxford.
Store your shoes properly
Have an extra pair of oxfords so you can wear them alternatively
Give your Oxfords shoes a break once in a while.
Break into your shoes safely by wearing them around and getting used to them over time.
Untie your shoes when removing them to avoid stressing the heel.
Following these simple tips will help you get many good years out of your oxfords shoes.
Can Oxfords Shoes Be Dressed Down?
As formal as oxfords shoes look, they can be dressed down. However, you don't want to end up looking tacky. When dressing down oxfords, aim for a smart casual look.
An example is a blazer, a shirt, and dark jeans. You can also wear a turtleneck sweater with a pair of dark chinos. You can pair a blazer with a t-shirt and jeans or an overcoat and soft twill pants.
A nice weekend look is a dark blue shirt, well-fitting jeans, and tan oxfords. You can also opt for a plaid shirt, slim-fit Chinos, and brown oxfords shoes. Also, suede oxfords shoes look more casual than leather oxfords shoes.
You can play with colors and opt for a pair of red oxfords and match them with a tan shirt and pants. Just remember to keep it simple, stylish, fun, and neat.
Are Oxford Shoes Professional?
Oxfords shoes are professional and formal footwear perfect for formal and black and white events. They come in a simple classic design, making them perfect for a professional setting.
You can find oxfords in different colors, but the most professional color is black, followed by brown. Every guy should own a pair of black or brown oxfords shoes. And the simpler the design, the more professional it looks. This is why cap-toe oxfords, plain oxfords, or quarter brogues are ideal in a professional setting.
Found this helpful? You can get more by checking out these articles:
How To Wear Oxfords Shoes For Men Casually