Deciding on what to wear on Monday and Tuesday is easy, because you know you should step out in your corporate attire. But what about Wednesday and Thursday? Those days when you can't shout TGIF yet, but you're not as stressed as you were on Monday and Tuesday and you want to dress to show this. That's where the business casual comes in.
Although the aim of wearing a business casual is to tone down on the serious look, you still need to look debonair when you step out.
This men's business casual guide is written to help reduce the confusion that comes with knowing what business casual is, things to consider when investing in it and most importantly, how to style business casual.
In case you're not sure what business casual is hang on.
What is Business Casual?
Business casual has become a generally accepted dress code and even companies we once thought would remain uptight about their dress codes, such as Goldman Sachs, have relaxed the dress code for their employees.
If you really want to know how confusing defining business casual is, set up a meeting comprising of people from different industries with 'business casual' as the dress code.
It would seem there's no central definition of business casual because where you work could influence the definition of business casual.
For example, what would qualify as business casual in an IT firm or creative agency- where there's minimal interaction with people from outside the office would not qualify as business casual in the bank- where you have regular contact with customers and professionals from other fields.
But for the purpose of this article, we could go with Oxford Dictionary's definition: a style of clothing that is less formal than traditional business wear but is still intended to give a professional and business-like impression.
Whenever you make a purchase through links on this page we make a small commission from our affiliate partners. Learn more
What is Business Casual for Men?
Although there's no central definition of business casual, there seems to be a unanimous understanding of what business casual for men is.
Business casual for men would include khaki, slacks, chinos, polos, sweaters, blazers, jacket, coat, sports coat, and button-up shirts. Nope, jeans are not regarded as business casual.
Let's not forget your dressing is not complete without a nice pair of shoes. You could go with a pair of Oxfords, loafers or boots to complete your look.
And one more thing- accessories. Accessories such as cufflinks, belt, wrist watch, tie, tie bar, pocket square, etc accentuate the beauty of your outfit and define your personality better.
Where to Dress Business Casual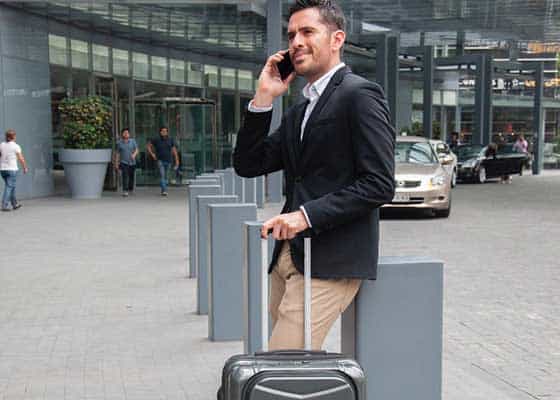 You can dress business casual almost everywhere- almost.
If it's to work, the key is in knowing the organization you work for because as earlier established, flexibility in dress codes vary with organizations. Let me explain. Trench coats are regarded as business casual, but it will be unusual to find a banker wearing one at the office even if the bank allows her staff dress business casual.
You could dress business casual to school, to hangouts with your family and friends, to a date, to a reunion, to a conference, to a seminar etc.
Where Not to Dress Business Casual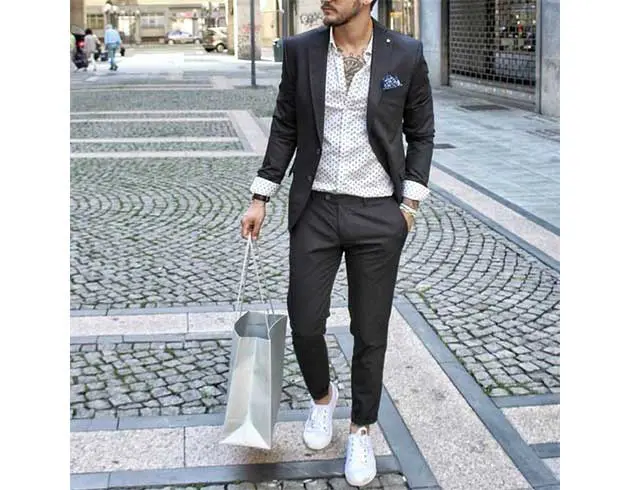 Business casual is not permitted in all settings, we will see a few of such in this sub-section.
When Goldman Sach announced her "firm-wide flexible dress code", she knew there should be limits to dressing business casual even in organizations that permit it. So, she issued a memo to that effect which partly read thus, "Casual dress is not appropriate for every interaction and we trust you will constantly exercise good judgement in this regard."
Remember we said you could dress business casual 'almost' everywhere. Well, below are the parts not covered in the 'everywhere'.
Some professions may never adopt the idea of dressing business casual, mostly those with a singular dress code/ uniform. If you work in the hospital as a nurse, for example, as a matter of both ethics and comfort you should wear your scrubs and not dress business casual while on duty.
Other instances not to dress business casual would include business meetings- a corporate attire would be appropriate for this, for sports activities, to a wedding- a suit would be better, etc.
Now to the moment you've been waiting for in this men's business casual guide!
How to Style Business Casual
As much as business casual promotes flexibility, you are still required to recognize the 'business' in the name. Styling reflects your personality and business casual lets you play around a bit with clothes. Let's catch some fun together with these styling tips.
Well-tailored Trousers
The trousers could be in traditional checks and stripes, but never in complex designs or patterns. You could match the trousers with blazers and an open collar shirt underneath the blazers
Polo
Polos are so easy to style, you can almost never do wrong with them. An easy polo formula would be: polo + chinos + a pair of loafers = simple yet classy.
Tuck in your polo and do not forget to wear your wrist watch while at it. A belt would be nice too, but not necessary.
Sweaters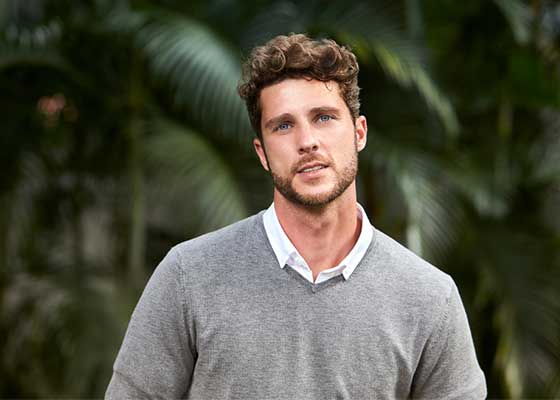 Are recommended for cold weather. To accentuate its beauty, you should wear a collared shirt underneath. But if you're wearing a turtleneck sweater, there'll be no need for a collared shirt underneath since it won't show.
You could match your turtleneck sweater with a blazer and trouser. Now close your eyes and visualize how dapper you'll look in this combination
Slacks
In case you're wondering what slacks are, they are loosely fitted compared to most dress trousers and are usually made of smooth wool knits which hang loose and smooth, hence 'slack'. But this doesn't mean they are over-sized or ill-fitting.
You could style your slacks with a polo or a slightly loose sweater. To be on the safe side, the slacks should match your sweater's or polo's color.
Coats
Here's the thing with coats, especially the long coats for men: a little styling error and you may be 'arrested' by fashion police. But don't be scared, we got you *winks*.
First, pick the right shoes- a pair of nice ankle boots such as Chelsea boots will create some magic. Secondly, get yourself a pair of skinny trousers- traditional checks or stripes remain our recommended pick.
Underneath your coat, you could wear a collar-less plain t-shirt or turtleneck sweater. Personally, when I want to feel invincible, I wear a formal shirt and tie underneath my coat.
Accessories
Shoes and Belts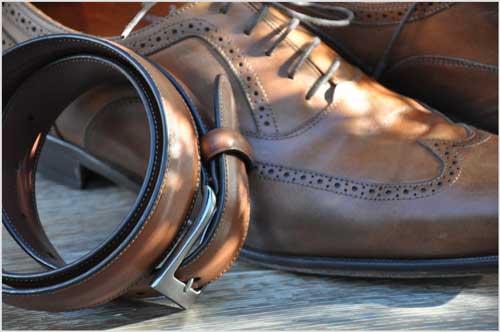 If there's one thing fashion experts agree on, it's that your belt and shoe should always match in color. If you want to take this recommendation one step further, they should match in leather finish and texture as well. But color is key
Cufflinks and Wristwatches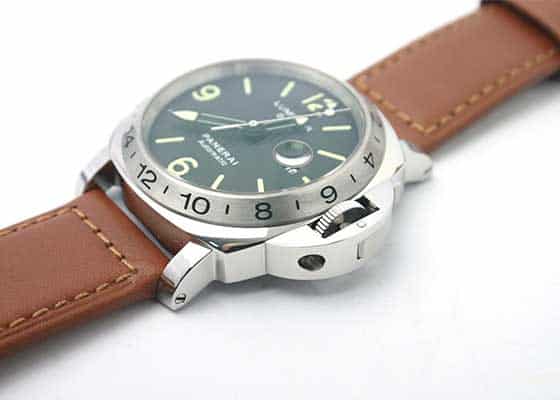 If you've just started experimenting with cufflinks, buy a silver- or gold- colored pair. Match your cufflinks to the color of your belt buckle and wrist watch if it's a silver or gold cufflinks. If it's neither of these two colors, then ensure the colour of your cufflinks can be found on what you're wearing especially on your tie or pocket square.
There are over a thousand more ways to style your business casual that this men's business casual guide hasn't covered. Feel free to experiment but keep details from the next section in mind while you're at it.
r Before Investing in Men's Business Casual
Colour and Design
Colour is key. Business casuals are often for office purposes, although they can be worn in other spaces too, and office wears are not supposed to be too colourful. Avoid loud colours and busy patterns. Do not wear clothes with inscriptions on them, except they are simple logo designs of the brand you're wearing.
Colors like white, brown, black, beige, navy blue, khaki, and red are highly recommendable colors. You should try out other colors too but keep it near-neutral as possible.
Still on colors, do not combine many colors. Three colors are enough and when in doubt, wear black
Industry
Remember to dress for the industry you work for.
The dress code flexibility of industries differs. What the tech sector may accept as business casual may be considered casual by the finance sector, hence unacceptable. This could be because certain actions, such as not following what has come to be recognized as the traditional dress code of that particular sector demystifies it. When in doubt about what your industry accepts as business casual, play it safe. Dress in your corporate attire
How Do your Superiors Dress to Work?
This is another way of playing it safe. Model your colleagues who have been there before you or your superiors, especially those in managerial positions. Although the acceptable dress codes are usually documented in the Workplace Ethics handout given to new employees, different interpretations could be made of it, so modelling is the safest route to take
Season/weather
The weather/ season should influence your shopping decisions. For winter, you should get jackets, trench coats, sweaters, blazers and clothes that will keep you warm in the cold. You could go for polos and button-up shirts during the summer.
Conclusion
Don't you think you've been uptight for too long with your office wears? How about you bought more business casual clothes. As you can tell this men's business casual guide is written to assist you in your selection journey, especially if you're new to dressing business casual or if the organization you work for recently approved.
Business casual is the only dress code that's flexible enough to let you infuse some of your personality in your corporate attire. You surely want to add some business casual clothes to your shopping list or cart. Just do it already.
RELATED POST