17 Men's Business Casual Tips: Preparing For Job Interview Success
In this post, I'm going to give you 17 ACTIONABLE tips you can use right now to prepare and dress for a successful job interview.
Congratulations! You just scored an invite to interview for that job you have been after.
Now that this is out of the way, it is time to put in the work that would help you secure the job.
There is so much to do, and it is important to remember that you only get one chance to impress.
With this article, you will learn more than just how to dress business casual, but also preparing yourself for that very important day.
LAY A GOOD FOUNDATION
Here's the deal:
Before you make an interview appearance, you want to ensure that you have the basics sorted.
If you have a good suit, a pair of shoes and some accessories, you are off to a good start. But you are going to need more if you want to succeed at that job interview.
1. Get Your Papers In Order or Risk Losing the Job Before you Even Get It
Fact is:
This article gives you some of the best interview dress tips but, it is important you know that while your outfit can open the doors that get you in, you are going to need more to stay in.
Check that your work papers, your Curriculum Vitae and your portfolio are updated and in order.
Treat your documents the same way you treat your interview outfit; with respect and formality. Choose a professional looking font, ensure that the graphics are aesthetically appealing and use colors sparingly.
In very succinct terms, let your CV reflect everything you have worked so hard to put into your outfit.
2. Do Your Research … and Prep Your Interview Outfit to Match It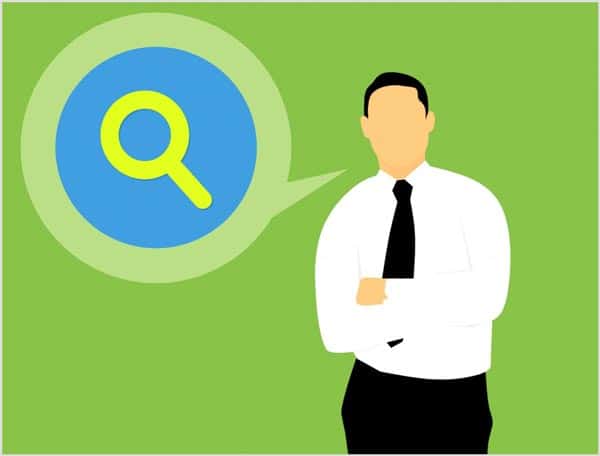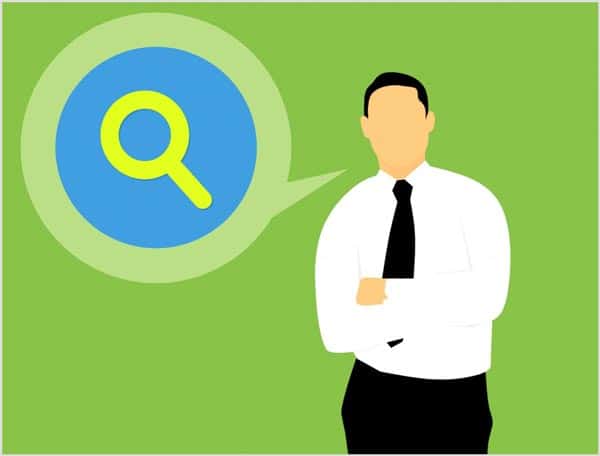 Every organization as a work etiquette and work culture.
Researching them beforehand would give you specific pointers on what is or isn't acceptable. The goal is to emulate the company dress culture and incorporate it into your outfit.
It's really that simple.
Remember what I said earlier about people making an opinion based on what you wear. Well, you can make that work to your advantage by using this information to make your interviewers see you as one of the team. Even though technically, you are still trying out.
Here is how to get your research started:
Check out the company's online profile to get an idea of what they expect from employees. Most organizations have a website or a LinkedIn page. There may not be written details for what you are looking for so focus on images. Look out for what the employees are wearing.
Check out other companies that are similar or in the same industry as the company you are applying to. You could pick up some clues from there
After doing your research, when you put together your outfit for the interview, you should strive to step things up in your appearance. Dress better than the employees because it is crucial to present yourself as the best option.
3. Stick to Professional Colors to Send the Right Message About You
Colors send a non-verbal message that the brain interprets in seconds. All colors have a positive message, and patterns help to amplify that message. Certain colors/patterns are identified with certain professions and if you want to be clear on who you are, ensure your outfit sticks to these rules.
Use dark and solid colors: Ditch the fiery reds and brilliant orange unless you are applying for a clown position. White, navy blues and dark greys are classics, and it is almost difficult to go wrong with these.
Combine with caution: Sticking to an overall dark look can come off as austere. Thankfully, men's business casual color combinations give room for playing with colors. However, experiment carefully. Using two colors should do the trick but go no further than three
Avoid patterns that are too busy: You want to impress your potential employer and not send them into dizzy fits. If it swirls, repeats and has more than three colors, don't wear it.
4. For an Overall Smart Look, Make Sure That Your Outfit Checklist is Complete
Lets put things in perspective: 
No athlete will get on the field to compete if they are not in their full athletic gear. In the same way, you should not step into a job interview if you are not wearing a complete professional look. But, what does business casual mean if you are going for a job interview?
Don't panic. I have the answer for you
Use these interview outfit tips to create your clothing checklist
Suits and jackets: I love suits for their versatility. Pair it with a shirt and a dark chino pants, and you are ready for a casual look. Layer it over a sweater, and you can handle the colder months. For a professional look, fabric (wool blend, tweed, and cotton), color and structure should be taken into consideration before you buy.
Pants: No matter how great your legs may appear to yourself, it is recommended that a pair of trouser be worn to your job interview. Some companies allow jeans but for a good first impression, stick to pants. The grey pants business casual look is the most preferred. It offers the best of both worlds
Shirts: One of the most important professional dress tips you would get from me is this; no business casual outfit is complete without a shirt. And I don't mean t-shirts. For every blazer or jacket you own, you should have 3 different dress shirts.
Sweaters during the colder months, you need to be practical in your dressing. A blazer may not be enough to keep you warm. Apply the rule of color and patterns when picking a sweater. Fit is also important.
Ties: Typically, business casual does not involve ties. But, seeing as you don't know what business casual means to the organization you are interviewing for, it is advisable to include a tie in your outfit.
5. Show Off Your Confidence In Clothes That Are the Right Size and Style for You
In less than 30 seconds, a person can form an opinion about you based on your looks alone. When you are making any purchase, check that the style sits well on your frame.
Baggy loose fitted clothes make you look sloppy and incompetent, and this is not what any potential employer is looking for in a job candidate.
You need a good form-fitting outfit.
In addition to wearing fitted clothes, practice good posture.
No matter how classic and well fitting the lines of your suit is, a poor sitting or standing posture would ruin the overall look. If you don't have enough time to prep for your interview, just remember these two words; never slouch.
6. Show Your Seriousness for the Job With A Pair of Formal Footwear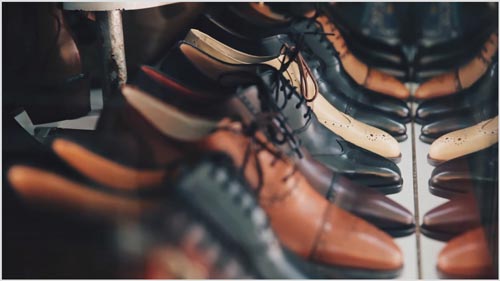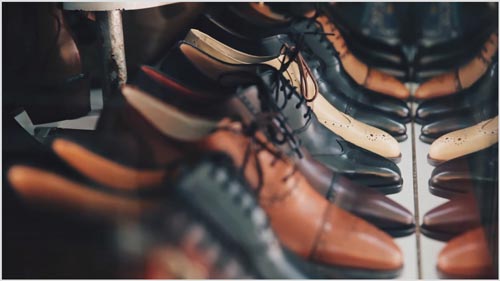 Keep reading…
When we hear business casual, we automatically want to go for a nice slim pair of sneakers. However, all of the interview attire tips I have read both online and offline tell me that sneakers are hot on the "what not to wear list" for business casual.
There are more appropriate shoes to wear to job interviews, and thankfully, they can be super comfortable too. I looked at three of the most popular work shoes.
Oxfords: Oxford shoes essentially are your lace-up work shoes. Have a pair in black and brown, and you have a complete work closet.
Brogues: While the style experts argue on what is a brogue and what isn't, you can be sure of one thing, they are excellent footwear for a business casual look.
Derby: Derbies are a slightly less formal version of the Oxfords. But that does not make them any less suitable for your job interview outfit. Stick to leather derbies and avoid the two-toned shoes or overtly decorated ones though. You don't want that much attention on your feet.
7. Wear A Belt That Perfectly Matches Your Shoes for A Professional Look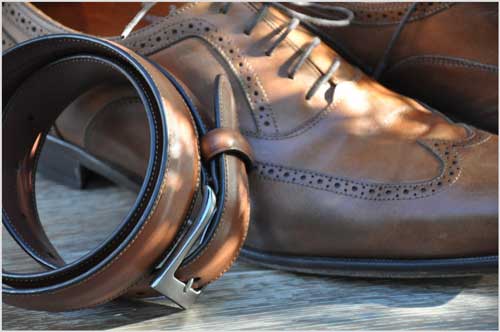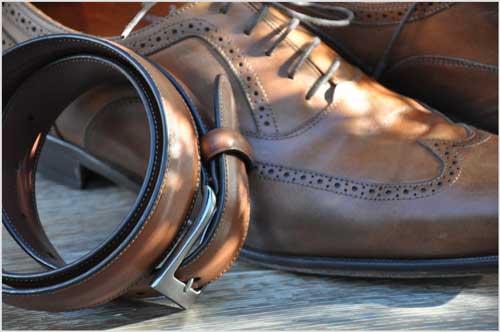 Why is this so?
The belt holds your whole outfit together, literally and figuratively speaking.
However, despite this information, a lot of guys look at belt as decorative pieces and only buy them as an afterthought.
Pay attention before you purchase a belt.
For a structured formal look, buy a slim belt that is either brown or black and is made from leather. The buckle should be small, flat and metallic. Avoid belt with metal studs though.
8. Keep Your Accessories to the Minimum (Avoid Drawing Too Much Attention)
I am not going to lie to you, but when it comes to accessories, it is easy to go from professional to street in a flash. The adage less is more certainly works well here. Us guys have a tendency to want to show off our flashy things.
In professional settings, you are only allowed one bling at a time. And even then, showing up at a job interview wearing certain items can earn you automatic rejection. Here is what most organizations allow
Watches: These are practical accessories. They tell the time, and if you pick the right piece, they tell your style. For a business casual look that compliments your outfit, go for leather.
Rings: they announce your marital status. But, if you are single, I would say, save rings for casual Fridays. But if you insist, avoid the diamond-studded type. You are one bling away from looking like a mobster
Glasses: medical or ornamental glasses add a professional touch to your look. Buy frames that match your face
Portfolios: Ditch the old school briefcase for portfolios as they do the same thing that the briefcase does but with a modern touch. Their sleek design and roomy interior make them a perfect addition to the new men's business casual style.
9. Do Your Laundry Long Before the Interview Date for A Clean and Sharp Appearance
After all is said and done, you can ruin all of your efforts if you show up at the job interview in dirty clothes. Apart from the dirty slot vibes you would give off; you would be sending a message that says you are not fit to work for the company.
In addition to doing the laundry, ensure that your clothes are well pressed.
Suits and dress shirts look best when they are wrinkle-free. Every fabric has their guidelines when it comes to fabric care. If you are not sure, give it to the professionals to do their job.
Also, schedule your laundry ahead of time in order to accommodate issues like delays with the dry cleaners, or some other kind of laundry emergency.
Prepping for an interview is enough pressure as it is without adding the stress of sorting a clean outfit a day before the interview.
10. Professional Men's Haircut For A Stylish Form Of Success
This means, showing up at the interview with a shaggy hairdo will certainly not do. Most organizations just care that your hair is clean and at a work-appropriate length, but that is for somewhere down the line when you have secured the job.
Right now, the goal is to put the best version of yourself forward, and that involves getting a haircut that speaks to your professionalism.
11. Being Well-groomed Will Reflect Your Own Personal Values And Lifestyle
I cannot overemphasize the importance of grooming. Sure, this is something we have heard and sang about in our kindergarten days, but that doesn't stop some of us from skipping basic grooming routines.
Well, today (your interview day) is not the day to skip a step. Every tiny detail works together to present a perfect whole. I know you know this stuff already, but I am going to make a list anyway.
✓ Take a shower: in addition to getting you clean, a nice shower in the morning awakens your senses, improves your mood and makes you alert. All very useful to be/have today
✓ Cut and clean your fingernails. Having grime under long talons can ruin a handshake for anyone. Keep it short and clean
✓ Brush your teeth and floss rigorously. Morning breath is a deal breaker
12. Shave a Day or Night Before so That Your Razor Burns Can Heal
Those annoying razor burns show up within minutes of shaving, and while they are no real cause for concern, they don't contribute favorably to your appearance. Taking care of this the day before will give them enough time to fade off on their own.
But, if you are prone to severe razor burns or dry skin after shaving, do the following;
Exfoliate before you shave. It reduces the chances of developing an irritation
Apply a cool damp cloth to affected area if you are having major irritations. It soothes the skin and speeds up post-shave healing
Use an after-shave gel to moisturize your face. It softens the skin and keeps razor burn appearance to a minimum.
13. Recheck, Relax and Reset the Day Before (So That You Can Be at Your Very Best When You Show Up for the interview)
You have done the groundwork, this is the time you use to make sure that everything goes according to plan. There is no such thing as being too prepared. As a Matter of fact, it is way better to be over-prepared than underprepared.
Follow this checklist
✓ Confirm your outfit for the interview: at this point, your clothes should be washed, pressed, hanging in your closet and ready to be worn. Your shoes should be polished to perfection. Every document you need for the interview should be laid out neatly in a document holder and placed in your bag/backpack
✓ Sort out your transportation details to the venue of the interview. Are you going by bus, a cab or is someone dropping you off? Finalize the arrangement for this. If you are driving yourself, know the quickest routes to the venue
✓ Get some sleep at the end of the day. You want to be alert and mentally prepared at your job interview so, be sure clock in enough sleep time.
14. Wake Up Early to Give Yourself Enough Time to Prepare
DAY OF THE INTERVIEW…
This is self-explanatory but let me get a few words in. A lot of job interviewees spend the morning of their interview in a frantic rush trying to get everything together. If you have followed this article meticulously, at this stage, the only thing you need to get together is yourself.
Get up on time and pace yourself.
15. Wear Little to No Cologne: Interviewer's Allergic Reaction…
"this is a job interview and not a date"

 
I have read a lot of dating articles that tell us how much the ladies love us to smell good. Well, this is a job interview and not a date. You want to floor your interviewer with your skills and professionalism, not an entire perfume bottle from your favorite designer brand.
The simple rule to wearing cologne is that if you can smell it, it is too much. I am all about skipping the colognes altogether. But I understand that there might be an issue with the under-arm whiff especially if you sweat a lot.
Go for the organic non-scented deodorants. They are kinder on fabrics (goodbye armpit stains) and do a good job of controlling the sweating and keeping bad odor at bay.
This is the final lap, and you should be ready to make a killing (figuratively speaking) at this interview. If you did everything else right, these are just minor details to ensure all goes well.
16. It is Perfectly Okay to Ditch the Outfit If You Are Not Feeling It
Instinctively, you know what outfits best reflects you or the image you want to portray to the world. And even if you are working with a professional stylist, it is possible that they may not get you. if you are dressing for success, just go over the outfit options you laid out and choose the one that meets the following criteria
⁌It feels very comfortable
⁌It is work appropriate
⁌It makes you feel confident
⁌And you are set.
17. Arrive On Time
Your interviewer should not wait for you. It is the other way around. The subconscious message that showing up early passes across is that you are reliable and you value your time as well as the time of your potential employer.
Plus, it also gives you enough time to relax your nerves caused by job interview anxiety.
Now it's your turn
I am not one to gloat, but I am very certain that these interview clothing tips I have shared with you will increase your chances of getting that job significantly. Just put in the work required. I would love to hear how things turned out for you. Until then, cheers to a successful 2019.
RELATED POST