Do you desire to look cool and stylish the next time you rock that short? The following are the best men's shoes to wear with shorts and polo in order to look perfect for the occasion – be it a beach party, a bash or a tour adventure.
Of course, wearing shorts and polo has become a sensation in the world of fashion owing to its versatility, comfort and simplicity. A lot of people tend to be quite comfortable wearing those around. If shorts are becoming a trend, matching them correctly with the right kinds of footwear then becomes a necessity unless you want to appear dowdy.
This article has been written to help you make informed decisions when selecting shoes for your shorts and polo wears.
Whenever you make a purchase through links on this page we make a small commission from our affiliate partners. Learn more
Wearing A Espadrilles Men's Shoes with Shorts
This footwear makes you look trendy and in charge when rocking your shorts and polo. In these shoes, you appearance is lit, it's just so perfect for your chinos shorts!
Espadrilles have tops that are made of cotton or canvas fabric while the sole is mostly made of 'esparto rope'. They originated from Occitania in France where they were first worn by peasant. In modern times, various style and design of this footwear exists from the cheap brands to the high priced brands.
The perfect espadrilles for your shorts must have closed toes and closed backs. This looks more matured on you. For an event that is less casual though, the slip-on style is perfect.
CASMAG Canvas Slip-on Loafers Espadrille
Boat Shoes With Shorts 
This footwear, created in 1935 by Paul Sperry in the city of Connecticut is best soothed for summer periods. When combined in the right manner, boat shoes can add a blend of maturity to your appearance. This shoe appears more outgoing and matured on your legs, even when you wear them for events to casual gatherings.
Where the occasion is formal, boat shoes can be worn with shorts and dress shirts. They also come in a variety of designs and colors. As such, you could blend them perfectly match the colors of your shorts and polos.
You don't have to put on socks when you want to wear a boat shoe. They go socks-less (they rock better that way). Since you'd be wearing this shoe on your bare feet, in order to avoid unpleasant odor from the shoes, ensure that your feet are dry before slipping them on. You could add some talcum powder on your feet too to prevent those smells.
Brogues With Shoes 
Brogues give your appearance that classical touch. They appear perfect when worn on shorts and that is why they have been designated as one of the best men's shoes to wear with shorts and polo.
Brogues originated from Ireland and Scotland. This style of shoes is made from leather and is usually low heeled and characterized stylish decorative perforations and serration in the upper parts. They can be worn on diverse occasions but are more appropriate for formal events.
They come in different styles which are the full brogue, semi brogue and quarter brogue styles. While the full brogues have a 'W' shape perforated edges and also feature decorative perforation on the center of the toe cap, the semi brogues are decorated with perforations on the center space of the toe cap. The quarter brogues have no perforations on the center space of the toe cap.
For brogues to look good on you, try rocking them on a classic-coloured polo. You don't have to wear socks since you'll be wearing the brogues on shorts.
Loafers Shoes With Shorts
Go Tour Leather Casual Slip on Loafers
Apart from the fact that loafers are perfect for shorts, its versatility makes it a must have for every man as they fit perfectly on any style of trouser be it jeans or chinos pants.
Loafers were first made in London in the 17th century. They have been designed entirely as slip-on and laceless shoes. These shoes come in a variety of styles. Notable among these styles include; Penny, Tassel and Gucci.
When worn on shorts and polo, loafers or driving shoes as it is fondly called, gives you the best stylish look. You can wear them for both casual and formal events.
The fact that you can easily slip them on and remove them without stress makes them desirable too. When rocking this type of shoe on shorts, you may have to ditch your socks. Wearing socks on these shoes looks unstylish and awkward.
However, you must ensure that your feet are always dry before you slip them on to avoid unpalatable smell emanating from the shoes.
If you are shopping for men casual loafer online, check these styles at Amazon or on Asos
Wearing Sneakers With Shorts
Cole Haan Crosscourt Ii Sneaker
Want to look like the cool guy you are? Try blending your shorts and polo with a pair of nice sneakers.  Sneakers are conventional, they represent youthfulness and vibe.  This is the appeal it gives to your appearance when you combine them with your shorts.
Sneakers come in a multitude of designs and brands. Some of the popular brands are Converse, Nike, Adidas, Alexander Mc Queen and Prada.
Sneakers are largely convenient wardrobe essential as causal wears especially if you will be wearing a t-shirt polo. They are just perfect for casual occasions.
However, you need to tread carefully when selecting the right kind of sneakers to rock. You don't want to end up looking awkward in sneakers that don't fit. Ensure you select the best styles and the perfect colour for your shirts and polo.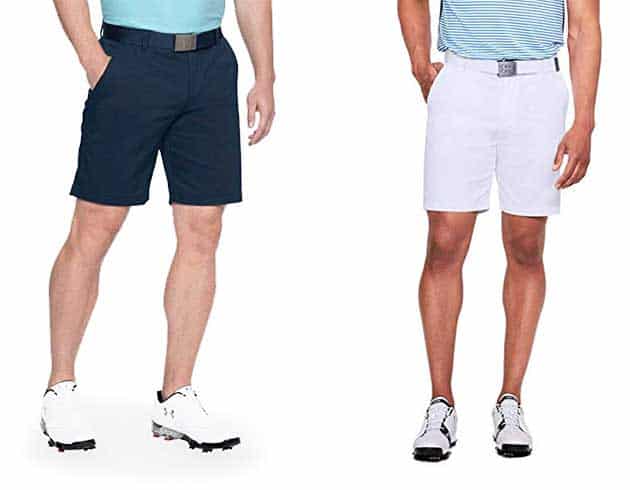 Dos and Don'ts for Men's Shoes to Wear with Shorts
Your choice of what to wear goes a long way in determining how you are perceived by those around you. That's the more reason why you should tread carefully when making your selections. Consider the following dos and don'ts when selecting the best shoes to wear with your shorts and polo.
Never pair the wrong shoes with the shorts
Before leaving the house, make sure the shoes you have on blends perfectly with what you're wearing. The colors must blend. It is important.
Be mindful of the socks
You could ditch your socks since you'd be rocking a short. However, if you have to wear socks for whatever reasons, ensure they are hidden or wear ankle socks that blend perfectly with your shoes.