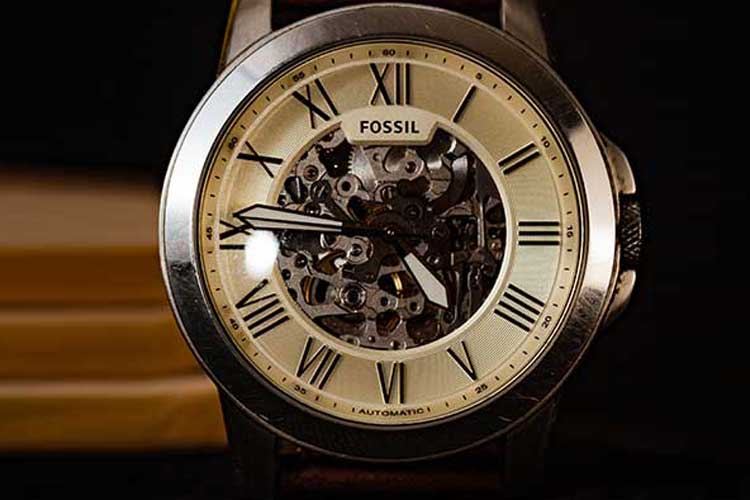 Wearing a watch is an amazing style amplifier, particularly when it's a dress watch. However, when you think of a dress watch, what comes to mind is a nice tuxedo or a neat dress shirt. Then other styles of watches go with other types of clothing. But, won't it be nice to wear that fancy dress watch to work sometimes and show off a little class?
So, in response to that all-important question on your mind, "can I wear a dress watch to work?" Generally, you can wear a dress watch to work. This is particularly true when you work a white-collar job and have to dress formally. Nonetheless, you may still be able to pull off a dress watch with casual clothing. Nothing too casual though.
However, there's a bit more involved in wearing a dress watch to work. You also need to know how to pull off a dress watch if you're going for a casual look. And in this article, you'll find out all you need to know to help you with this must-have fashion piece.
 Whenever you make a purchase through links on this page we make a small commission from our affiliate partners. Learn more
What Is A Dress Watch?
A dress watch is designed to look classy, formal, and elegant. And it's to be worn for such a setting and with that type of clothing. Clothes like a sleek tuxedo, suit, or a decent dress shirt and pants are the best option.
Dress watches generally have a simple and traditional design. However, there have been some variations to the typical dress watch design. More modern designs have three faces for the date, time, and month display. An example of this is the Bulova Men's Marine Star Chronograph Watch.
That said, there are, however, a few things common to all dress watches:
A leather strap: The idea behind leather is that it's formal and traditional. However, there are some dress watches with metal bracelets. But these tend to look more sporty than formal. And so, leather is a more classic look for dress watches. It looks simple yet rich. And that's the look a dress watch should give.
A gorgeous slim case: Dress watches are style enhancers, not show-stealers. And with elegance being a keyword with dress watches, they usually come with slim, elegant cases. Also, since they are typically worn with formal attire, they should easily be able to hide under a cuff without any hitch.
Smaller case: The basic case size for dress watches is 36mm, but you can find some between the size of 36mm to 40mm (you might be able to get away with 42mm, but thus far, no more). And because dress watches are meant to be luxurious, their cases are made from precious metals. However, you can find the more affordable versions made from steel.
When Should You Wear A Dress Watch?
Traditionally, dress watches should be worn with formal attire and on formal occasions. But these days, it's not uncommon to find people wearing dress watches with regular clothing. In fact, it almost seems as if having to wear different watches for different outfits has been scrapped.
For example, the dive watch is amongst the most popular watches today, worn by almost everyone every day. But it was initially made for professionals. Maybe they are taking a cue from James Bond (who pulls it off quite nicely).
So to answer this question, you should wear a dress watch for formal occasions. However, when can you wear a dress watch? By all means, whenever you want. Knock yourself off and have a blast.
Related Read: Discover the Top Watch Colors for Men
Can I Wear A Dress Watch To Work?
You can definitely wear a dress watch to work! However, doing so means you're wearing it almost every day, for very long hours. And that's something a lot of people do anyway.
If your workplace is an office that requires you to dress formally, then a dress watch is quite suitable. And even if your workplace requires more casual attire, you can still wear a dress watch. Nonetheless, it's best to have at least two watches in your collection: a dress watch and a casual or sporty watch. And if you're going casual, a shirt and jeans is the best option, as opposed to a t-shirt and shorts.
Is It Okay To Wear A Dress Watch Every Day?
Generally, you can choose to wear a dress watch every day. Dress watches are beautiful and shouldn't be kept hidden in a box somewhere only to be worn on rare special occasions. So it is okay to wear a dress watch every day.
However, there are reasons wearing a dress watch every day isn't the best option:
It will require you to wear it for long hours, which can wear out the leather band faster than if it was kept for special occasions.
Dress watches generally have low water resistance. This means that they can take occasional splashes but not diving or swimming. So you have to make sure to keep them away from water.
Dress watches are quite delicate. So depending on the activities you'll be engaged in at work, it is not advisable to wear it every day.
So, even though you will love to flash simplicity and elegance all the time with your dress watch, do it with care and caution. And it's always better to have more than one watch in your collection. If you can afford more dress watches, even better.
How To Wear A Dress Watch Casually?
With a dress watch, these days, it seems anything goes. As much as that is correct, some things will end up looking ridiculous if paired with a dress watch.
So when pairing with a dress watch, make sure you don't pair with anything too casual. Imagine wearing ripped jeans and a faded t-shirt with a costly dress watch. It sends a message that the watch might not be original after all.
Also, dress watches are known for their elegance, so using a rubber band instead of leather just isn't. It kills the whole idea behind elegance and finesse. The thought of pairing a Patek Philippes with a rubber band is enough to cause shivers down any fashionista's spine (and could earn you a jail term in fashion prison).
How Much Does A Dress Watch Cost?
The average dress watch costs between $200 to $1,500. Anything above average, and you're looking at tens of thousands of dollars or pounds, even hundreds of thousands.  For example, the Bulgari Octo Finissimo Tourbillon Chronograph Skeleton Automatic dress watch costs £130,00. And the new J12 dress watch by Chanel called X-ray, cost a whopping £485,000!
You can find a mid-range Swiss mechanical watch for $5,000 to $10,000 (or more).
Thankfully, you can find a good quality dress watch for $200, and if you're super lucky, there's a 100 dollars' worth that just might do.
Quartz dress watches are more affordable than mechanical dress watches. Not surprising, seeing that the latter requires more exquisite craftsmanship than the former.
So our advice, buy what you can afford. It also helps to go Japanese with brands like Seiko, Orient, and Citizen. These companies make the best "affordable" dress watches in the market.
Best Dress Watches And How To Wear Them With Style
If you're wearing your dress watch for a formal event, it's best to pair the color of the watch dial to the time of the day. For example, wear a dress watch with a dark-colored dial for an evening event. And a lighter color for daytime events.
Also, the dress watch should fit your wrists, not too big or small so that it slides up and down clumsily. And it should sit under the cuff of your shirt neatly.
Remember to match your belt and shoes with the color of your leather strap. That said, here are a few great-looking watches and how to style them:
Michael Kors Lexington Chronograph Watch
The Michael Kors brand has been in the business of making top-quality luxurious watches for years. With watches that are simple, sophisticated, and modern, it's a no-brainer that they've remained amongst top watch designers.
So it isn't out of place to say that this Lexington chronograph watch is an exceptional watch for exceptional men. You can't wear a Michael Kors watch and not look or feel like a million bucks. And, of course, a cool watch like this deserves a great dress shirt. And for a casual look, you can style it with a nice black jumper, a pair of dark chinos, and black or tan boots.
This watch is high quality and refined from start to finish. It is water-resistant for up to 50 meters, making it suitable for washing in sinks and swimming in shallow water.
Lexington also features a three hands quartz with a quartz crystal that oscillates when current is connected to it. And it's got three faces for the day of the week, date of the month and 24 hour time.
Tactile texture black stainless steel with a pave dial, stopwatch functionality, and date and time function make this watch a brilliant luxury accessory.
Armani Exchange AX Men's Watch
Armani is always at their A-game in everything that has to do with beauty and style. And even better, they do not compromise quality.
Combining an urban lifestyle with a futuristic appeal, the Armani Exchange is for the front liners in style and class. And more importantly, without undermining functionality.
It features a 46 mm round black stainless steel case with scratch resistance. And it is water-resistant up to 50 mm, suitable for short dips in water and regular hand washing. Its big, bold dials rotate within a 46 mm large face, with bold markers, adding to its rugged yet stylish look.
So if you love to indulge in some amount of luxury and a lot of masculine charm, Armani is a good call. And this Armani Exchange is ready to answer you anytime.
This sleek watch is streamlined to match any event. So whether it's a business meeting or a night out with friends, you're sure to be the cynosure of all eyes sporting this.
For a casual look, a pair of white sneakers, matched with a grey sweater and a white collared shirt on the inside, and a pair of black jeans will go well.
Fossil Men's Machine Chronograph Watch
When you think of Fossil Townsman's watches, you're thinking of simple, classic watches. And watches for any period, inspired by American originality.
The term fashionably late was definitely coined for this watch. It is a brilliant elegant timepiece with quartz/Chrono movement for accurate time and precision. This design brings quality and high fashion to bear into a watch that's both fun and expressive.
It features a 42 mm case, a 22 mm dark brown leather band, with a strap buckle. This watch offers water resistance of up to 165 feet. And it's not too heavy on the wrists, which is comfortable and suitable for any event.
And if there's a watch that literally has your name in it, it's this one. You can customize it and have your name or whatever you want written at the back at any local fossil store. So make a dashing statement with this stunning fashionable and functional accessory. It pairs nicely with a navy blue suit, a white shirt, and a pair of oxford dress shoes.
Vincero Luxury Men Kairos Wrist Watch
Words don't stand a chance with this watch as it speaks for itself. And this conversation starter is an excellent way to get the ball rolling and everyone interested in you.
This watch showcases Vincero's impressive craftsmanship. Featuring a top grain Italian band leather, intricate stitchings, and 316L surgical grade stainless steel for a sturdy build.
With sapphire-coated mineral crystal glass, you don't have to worry about scratches and scrapes. And another cool, functional feature is that it is water-resistant for up to 100 mm, making it ideal for work and play.
The Kairo watch also moves at a precise Japanese Miyota quartz with a small yet clear date window.
Designed with a confident man in mind and guaranteed to make you the center of attraction, this watch takes sleekness and class to a whole new level. So go from plain to glam in no time with this timeless timepiece.
This watch works great with a clean button-down shirt, dark or tan-colored jeans, and a black dress shoe.
So dress smart and sharp and have fun pairing your dress watch with simple casual clothing.
Now you have the answers. And if you need more styling tips, we've got you covered. Check these out:
These Are the Best Skeleton Automatic Watches for Men to Buy Now
Cotton Vs. Polyester Dress Shirts The Differences And Benefits
RELATED POST
[/vc_column_text]
[/vc_column][/vc_row]