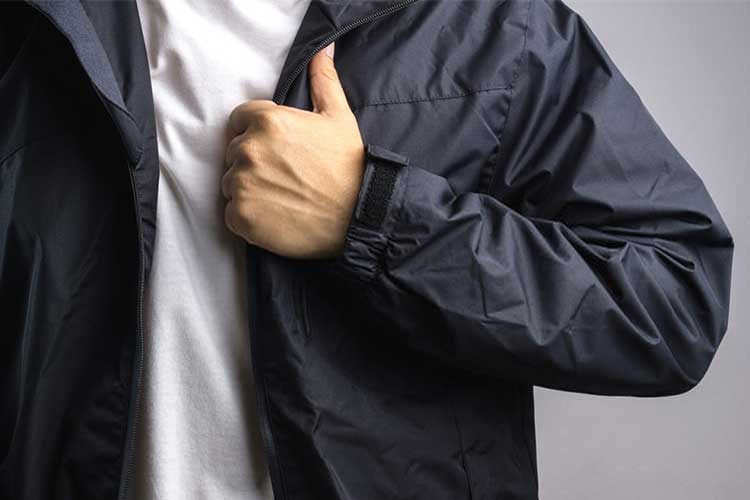 Commuting to work on a bicycle has its many perks. For one, you get to beat traffic and get to the office in a lighter mood. Another awesome advantage is the health benefits. Nonetheless, cars offer you some protection from the elements that bicycles can not provide. Thankfully, this is where commuter jackets come in.
You may be wondering, what's the difference between a commuter jacket and a regular jacket? Generally, a commuter jacket offers protection from the elements: rain, cold, wind, heat, and whatnot. They are lightweight, breathable and quite stylish. You can't get these with a regular jacket.
 We'll discuss more on the differences between the two later on in this article. You'll also learn how to pick out a great commuter jacket and the features to look out for. So get ready to cycle your way to health, save time and stress while being protected by a commuter jacket.
Whenever you make a purchase through links on this page we make a small commission from our affiliate partners. Learn more
What Is A Commuter Jacket?
A commuter jacket is what you wear over your office clothes or regular clothing while cycling. It is designed with the cyclist in mind to provide protection from rain, cold, or wind. And at the same time, it is breathable, so you're not sweaty and uncomfortable while cycling.
Everyone should own a commuter jacket in their wardrobe as an essential kit. The reason is that not only is it useful and functional, but it also doesn't look out of place when you're not riding. So when you're not on your bike, you can move around in style with the commuter jacket as part of your outfit.
Difference Between A Commuter Jacket And A Regular Jacket?
A commuter jacket is not a regular jacket and vice versa. There are things a commuter jacket does that a regular jacket can't, and this is what makes them different.
Comfort and breathability
Cycling can put a strain on your jacket because you use a lot of energy to cycle. An ordinary jacket or rain jacket just wouldn't do. This is because while a rain jacket may protect you from rain, it doesn't help with heat or sweat.
The same goes for a regular jacket. Such that after a ride, your clothes underneath become damp, which is uncomfortable and never a good look.
Weight and water resistance
Another difference between a commuter jacket and an ordinary jacket is the weight of the jacket. A commuter jacket is usually lightweight, which is very convenient. A regular jacket, on the other hand, may be thick and heavyweight, which can be a drag on your cycling.
Sometimes the weight of your jacket can affect your riding. And since commuter jackets are lightweight, you're able to cycle with ease.
Also, commuter jackets offer waterproof protection or water resistance features and ventilation. You won't get this out of a lot of jackets out there.
Safety
Commuter jackets provide safety from the elements and other road users. Features like reflective strips provide a safety function from other road users, especially during night cycling. A regular jacket may not feature reflective strips.
The Cut
A commuting jacket usually has a lower cut at the back. This is because your back is usually bent over the bike with your arms stretched out. And this causes your jacket to ride up at the back.
Also, because your back is hunched, a commuting jacket provides for a wider back and smaller chest span.
Then there are the sleeves. Those of commuting jackets are longer because your arms are usually stretched out while on the back.
A regular jacket, on the other hand, has no such specific cut requirement. You'll find that the sleeves of a regular jacket are shorter when riding with your arms stretched out.
Despite their differences, one similarity a regular jacket and a commuter jacket have is that they are both jackets.
Another similarity is that they can both offer protection from cold. Although when it comes down to it, a commuter jacket does this best, especially when you're on a bike tour. A long ride like that needs only the best protection and comfort a commuter jacket can offer.
What Should I Look For In A Commuting Jacket?
Before you go out to buy a commuting jacket, here are some things you should look out for:
Waterproof and breathability: These two things must be present because you can get a waterproof jacket that's not breathable. In the same way, you can get a breathable jacket that's not waterproof. The solution is to get a jacket with vents, or a breathable membrane, or an insulated jacket.
An insulated jacket uses two layers of thin fabric with some insulation in between. This helps you stay warm while keeping moisture out.
Also, lookout for a jacket with a tapered seam. This means that it has a higher waterproof capacity.
Outer shell: Commuter jackets have either a hard shell or a soft shell. Both vary in their degree of waterproofing. Softshell jackets are made of softer material than their hardshell counterparts. And this makes them better for everyday wear because they are easier on your skin.
Fit: A Commuter jacket should have a lower back, wider back, long sleeves, and a smaller chest area. It should be perfect for biking but shouldn't look weird otherwise. So watch the sleeves, back, chest and length.
Visibility: To avoid accidents, and other safety measures, get a commuting jacket with reflective strips. You can also go for a brightly colored jacket that you can wear on and off your bike.
Additions: A commuting jacket with a hoodie is a plus. Then there are those with removable hoodies, which are the best. You also need a jacket with roomy pockets to keep your stuff in so you do not lose them while riding.
And that's all for now on commuter jackets. You can double up on style by using a nice commuter backpack. For more on cycling, check out these articles: