You think you know your clothes well, till dilemmic arguments such as identifying the difference between twill pants and chino pants come up. Sincerely, making such distinctions can be hard especially if you're not in the fashion/textile industry or a fashion/textile expert.
With that said, what is the difference between twill and chino pants?
While twill pants refer to the pattern of the pant, chinos refer to a fabric crafted in that pattern as well as pants that have been made of that fabric. Any pants patterned diagonally can be called twill pants, irrespective of the material used in making it. However, only pants made of chinos can be called chinos.
You don't have to be an expert to know the difference between twill pants and chinos. This article discusses both terminologies, making it easy for you to detect the differences between them.
Let's proceed.
Whenever you make a purchase through links on this page we make a small commission from our affiliate partners. Learn more
Related read: 7 Ways To Know If Your Chinos Are Too Tight
Twill Pants vs Chinos
The funny thing about this kind of argument is that when you eventually find the answer to the puzzle, you'll be like: so it was that simple all along. And that's exactly when you're going to think after reading this section
What are Twill pants
First, what's twill?
Twill refers to the diagonal pattern in which certain clothes are woven. Therefore, twill pants refer to pants woven in a diagonal pattern.
Chino Pants for Men
The Chino pants is a twill fabric. But in addition to being a twill fabric, it also refers to pants made out of twill fabric. In their purest form, they are made of 100% cotton twill cloth.
History of Chinos
History has it that chinos originated in 1848 when a British Army officer called Harry Lumsden decided that the Corps of Guides he commanded would be better dressed in drab-coloured clothes. Upon his command the textile millers set to work, dying the cotton cloth of the uniforms in mulberry juice which resulted in a khaki colour.
However, chinos became a sensation after WWII when they found their way into the wardrobes of American teenagers alongside jean trousers.
The word 'chinos' is the Spanish word for Chinese, and they are named thus because the cloth itself was originally made in China. The pants were initially called pantalone chinos (Chinese pants) but were eventually shortened to just chinos.
Quite often, khaki comes into the conversation when differentiating between twill and chino mens pants. So let's use one stone to kill two birds by answering;
Related read: What shirts To Wear With Chino Pants For All Occasions
What's the Difference Between Chinos and Khakis?
 Goodthreads Men's Stretch Chino Pant 
Buy on Amazon
Knowing the history of chinos helps us understand why khaki comes up when discussing chinos and twill pants for men.
Chinos were adopted from the U.S. Army by the end of the Second World War. However, when they were still military uniforms, they were designed in khaki colour because the colour blended easily with landscapes. As a result, chinos was nicknamed 'khaki'.
But now the war is over, and chino pants are made in colours other than khaki, would you still call khaki-coloured chinos 'khaki' or would you recognize khaki as a colour that it is and not as an article of clothing?
Relaxed-Fit Casual Stretch Khaki
Wrangler Western Flat Casual Khaki Pants
Buy on Amazon
Whatever decision you make will be right.
That's one side of the argument.
Another side of the argument recognizes khaki as a style of pant, not just a colour. That's why people ask, "what are khaki pants made of?" The answer to this question is the difference between chinos and khakis pants.
Unlike chino for men that is made of 100% lightweight cotton fabric, khakis are made of cotton, wool or a combination of these fibres. Sometimes, blends of synthetic fibres also form khaki. Because of the fabric, chinos pants are light, while khaki pants are heavy.
Advantages of Twill Weave Pants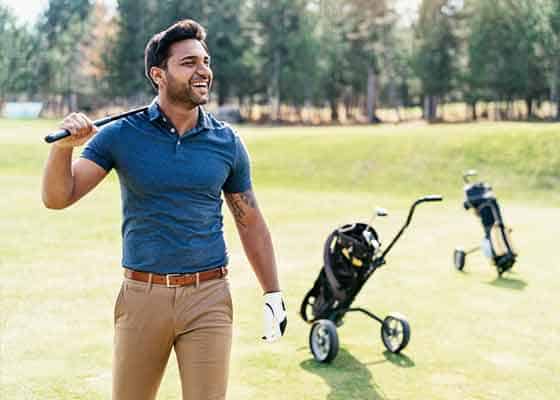 Twill weave offers the following benefits:
Sturdiness
Twill weaves usually make fabrics closer in texture and weight, thereby making them sturdy. That's why they were(are) the preferred choice of pattern/weave for military uniforms. That's also why clothes that adopt this pattern are durable.
Allows for Creativity
The weave allows you create many fancy designs. If you research more on twill weaves, you'll find out that there are over 10 classifications of twill weaves. This makes it possible for you to arrange your twill pattern in different styles.
Wrinkle- and soil-resistant
Because the fabrics are placed diagonally over each other, they do not wrinkle easily. They're also able to seal out stains/ soils from the cloth as they are closely inter-woven. Even when they are soiled, it's hard to detect.
What Kind of Outfit Would you Call Twill Pants?
Twill pants are usually categorized as casual and business casual outfits. However, there are minor restrictions to twill pants that can be categorized as business casual based colour.
If you read our business causal guide here, you'll learn that you need to be conservative with your colour selection when dressing business casual because, although they are casual, you should still respect the 'mood' of the work environment.
Twill pants go well with both shirts and polos. Therefore, they easily fit in as both casual and business casual.
How to Care for Twill Pants
Although twill weaves create sturdy and soil-resistant pants, you shouldn't pay less attention to how you care for the pants. Compared to plain weave, twill weaves are harder to care for. To care for twill pants, we suggest the following:
Wash with like garments
Wash inside out to protect print
Use only phosphate-free detergents
Do not soak, wring, rub, bleach or tumble
Use cold water to wash. This helps the pants last longer and maintain its colour
You can hand-wash or machine-wash. If you choose to machine-wash, apply a gentle or delicate machine cycle to prevent colour loss.
Summarily, it's safe to say that you now know better about your pants and you recognize the fact that twill is a broad category, and chinos falls under this category.
And please, don't forget to check out different shirts you can rock your chinos and khaki with here.
More Recommendation
How to Remove Black Grease Stains from Clothes
6 Tips For Traveling With A Sling Backpack
7 Reasons Why Chinos Pants Are Better than Jeans
RELATED POST