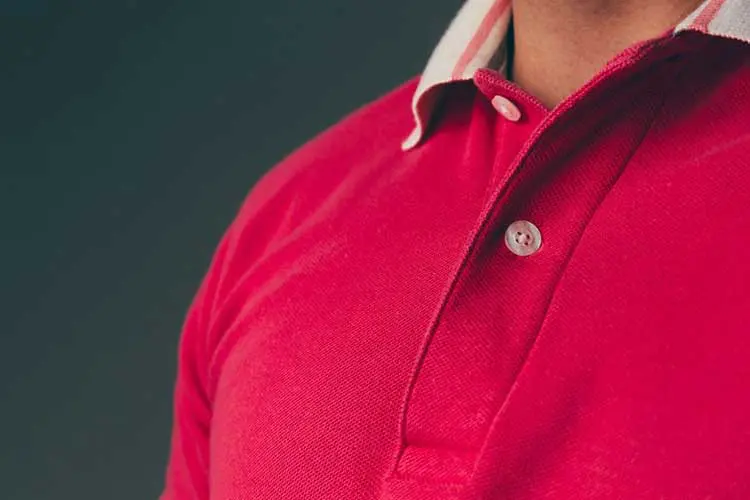 No doubt, a color polo with jeans stands among the most preferred outfits for men. Color polo shirts are suitable for both formal and casual occasions. However, due to the wide range of colors available, finding a perfect option could be a daunting task.
To help you with this, we have discussed 5 classic color polo to wear with jeans. Besides, you can also find some tips on choosing the best color polo shirt to be worn with jeans.
So, let's start!
Whenever you purchase through links on this page we make a small commission from our affiliate partners. Our ultimate goal is to provide our readers with actionable insights and practical tips that they can use to improve their daily lives. Learn more
What Color Polo to Wear with Jeans?
Unlike formal outfits, polo shirt can offer you an array of colors to choose from. If you aren't sure what to wear, neutrals can still be a safe bet. For instance, you can go with white, charcoal, or navy. On the other hand, you can also look for a versatile and flexible color option. Brick or maroon can serve as good shades of red. During summer, make sure to choose light color polo with jeans.
5 Color Polo Shirts to Wear with Jeans and Why They Work
Polo shirts are quite different from some other types of formal wear, which means you need to be careful when choosing the color. Choosing the right color polo with jeans can give a nice and trendy look to your outfit.
Below are 5 of the most recommended color polo shirts that you can wear with jeans:
Grey Polo
Navy
White Polo
Beige Polo
Dark Green Polo
1.     Dark Green Polo
Apart from being stylish, dark green polo with jeans can offer a vibrant and refreshing look. Especially, if you are going out to have fun with your friends during the evening, dark green color polo would be a great choice.
2.     Grey Polo
A grey color polo shirt can help you create a casual ensemble. This color would look amazing with both light and dark blue jeans. You can wear this combo during the day or night.
3.     Navy
If you want to carry a dapper vibe, a navy polo with light blue jeans will do the trick. For footwear, you can go with white sneakers.
4.     White Polo
White polo and blue jeans are a classic combo for men, irrespective of their age. It is a tested outfit for almost every occasion. Besides, a pair of burgundy loafers can enhance your outfit's overall look.
5.     Beige Polo
For unique yet impressive styling, go for a beige polo shirt with dark blue jeans. To complement this pairing, try wearing beige suede loafers.
How do I Wear a Polo Shirt with Jeans?
Polo shirts tend to be a classic staple in almost every man's wardrobe. This type of shirt offers a smart and stylish look irrespective of the complexion or facial features. When it comes to wearing a polo shirt with jeans, finding the right option could be tricky.
If you ask how do I wear a polo shirt with jeans, here are some of the possible ways to do it.
Polo shirts tend to be a classic staple in almost every man's wardrobe, offering a smart and stylish look irrespective of complexion or facial features. When shopping for the best polos for fat guys, finding the right option could be a bit tricky, especially when pairing them with jeans.
However, there are plenty of great choices available that combine comfort and style seamlessly. If you're looking for a curated selection tailored specifically for individuals with a larger build, be sure to check out our related article:  8 Best Polo Shirts For Fat Guys
Things to Consider
Wear the Right Size
Is it Compulsory to Wear a Belt?
Polo for a Smart Look
Polo Shirt and Dress Pants
Wear the Right Size
Just like any other wardrobe, you need to find a polo shirt that fits your perfectly. For this purpose, make sure your polo isn't too long or short. For instance, wear a polo shirt that sits slightly above your jeans pockets.
Is it Compulsory to Wear a Belt?
The answer to this question depends on the occasion. You are advised to wear a belt when need to tuck your shirt in. Wearing a belt with this styling gives a formal look. On the other hand, if you prefer a casual look, there is no need to wear a belt.
Polo for a Smart Look
In addition to offering comfort, color polo with jeans can give a smart look. If you love to carry a smart-casual vibe, choose chinos or dark jeans. You can either tuck in your polo shirt or tuck out. Usually, a tucked-out style is preferred for additional comfort and casual styling.
Pairing Polo Shirt with Jean
When it comes to pairing polo shirts with darker denim jeans, it's important to make sure the colors match. For darker denim, muted colors and lighter pastels work well, while brighter contrasting colors like scarlet red or deep blue can work with lighter denim. The key is to make sure the polo shirt fits nicely and sits no lower than the jean pockets. This classic casual look is perfect for men on the go, and because jeans are considered neutrals, you can pair them with any color or pattern of polo shirt without much effort.
Should a Polo Shirt be In or Out of Pants?
There is no hard and fast rule when it comes to tucking a polo shirt or not. Since polo shirts are worn on a wide range of occasions, it would be difficult to decide when to tuck in or tuck out. Usually, this depends on the purpose of wearing polo shirt.
For instance, you can tuck out your polo shirt when wearing shorts. On the contrary, it is recommended to tuck your polo in when wearing slacks. Apart from this, if you want to carry a relaxed look, make sure to keep your polo shirt tucked out.
What Color Polo Shirt Goes with Blue Jeans
If you find it difficult to choose perfect color polo with jeans, this section can be helpful. Below, we have suggested some of the most suitable colors that go well with blue jeans.
Red
Red color polo with blue jeans gives a vibrant look. This pairing is suitable for casual occasions. You can finish it off with black loafers.
Light Blue
Light blue polo compliments a pair of dark blue jeans. It creates an interesting and impressive combination. For footwear, you can go for white low-top sneakers.
Mint
For a comfortable and cool look, you can opt for blue jeans and a mint polo. A light, refreshing mint polo shirt adds a modern spin to your summer outfit.
Black
Black polo and blue jeans prove to be a classic combo for almost any casual outfit. To complement this outfit, wearing beige suede desert boots would be a great idea.
Tan
This particular combination of tan polo and blue jeans tends to be a laid-back styling option. You can wear a tan polo shirt when going out with friends. Besides, black suede shoes will look awesome with this pairing.
Explore More In Styles For Guys
5 Best Color Shirts to Wear with Blue Jeans for Men
How to Wear a Green Dress Shirt for Men
Why Every Man Should Own a Pair of Slip-On Shoes
White VS Blue Dress Shirts – Which is Better?