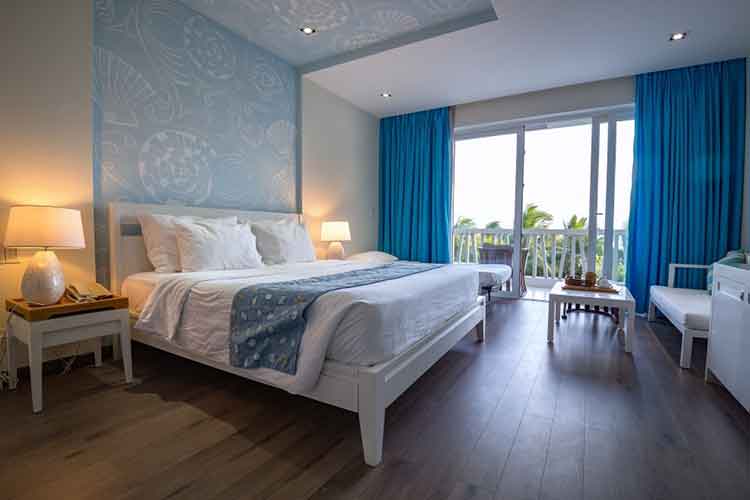 It's very common to associate Airbnb with short-term rentals like vacation homes, beach houses, and so on. So, it's a little surprising to even think that Airbnb could be doing long-term rentals. But if you think about it, it does sound like a great deal. After all, Airbnb provides lovely homes at beautiful deals.
However, is Airbnb cheaper than renting? The answer is yes. You can save more money living out of Airbnb than renting. Airbnb gives automatic discounts on monthly stays for a fully furnished house which can be negotiated when you reach out. So, no move-in fees or broker's fees. That's saving a lot.
Now, we'll get right into answering the question; does Airbnb rent apartments long-term? As well as other things you need to know about Airbnb and their offers so you can get the place you've always wished for. And what's better than getting it at the best deals.
Does Airbnb Rent Apartments Long Term?
Yes, thankfully, Airbnb rents apartments long-term. In recent months, Airbnb launched a long-term rentals option. Now when you go on their website, you can click on the monthly stay category, next to the "places to stay category." You can get at least 28 days to stay on the monthly rentals option.
If you're planning a shorter stay, which is less than 28 days, then you're switching to the regular short-term stay. And that will be for vacations or beach houses, RVs and so on.
This long-term rental is great for travelers who need a place to stay for a long period, students, workers, and so on. And knowing how nice and secure Airbnb homes are, it's a much better option.
These homes are fully furnished, including a well-equipped kitchen and so many other amenities. They've got everything you need to live comfortably for as long as is needed.
And a lot of other perks come with living in an Airbnb home. For example, you can win points and miles from your monthly rents, which can translate to more discounts or a business class ticket.
Is Long-Term Rentals a Good Development?
Yes, long-term rentals are a great development, not only for the person renting but also for the homeowners.
Due to the Corona pandemic, vacations and short business trips went on a low. And as a result, there was a massive reduction in short-term rentals. It was hard for hosts to get weekend or daily guest bookings.
However, with this new development, even though there are fewer vacationers or daily guests, there are students or workers who need a home for a longer period. And this long-term rental is just what they need. And homeowners can make their money as well.
More customers prefer to stay in long-term rentals than short-term. And for rentals of one month or longer, Airbnb offers discounts. This development is welcome, especially in this Covid era. And as a guest, you can move whenever you want.
A long-term rent on Airbnb has so many benefits. For one, it's cheaper than normal renting, and you get to save a lot of money off discounts and deals. Also, many amenities are provided that you don't need to spend extra cash or effort getting. Even though it's added to the pricing, it cannot be compared to getting it yourself.
Also, with Airbnb rentals, you can adjust bookings to your travel plans. With Covid, thankfully, every house listed on Airbnb must follow Airbnb's Enhanced cleaning rules. So you don't have to worry about staying in a dirty, unhygienic place.
How Does The Airbnb Long Term Rental Work For Hosts?
If you're a homeowner and you want to list your home for long-term rental, it's quite easy. All you need to do is;
Make sure your property is listed on Airbnb.
Then, change your setting by clicking on the "availability" button.
Next, go to trip details and edit.
Then change the maximum trip button to the more extended stays.
And finally, hit the save button.
Now your home will be up for longer-term rentals.
To attract more customers, give nice deals or monthly discounts which they can't resist. To set your discounts;
Select your property on the listing
Click on "pricing."
Go to the length of stay discounts and edit.
Enter the monthly deal you're willing to offer and click "save."
Remember to add the amenities you offer like WiFi, equipped kitchen, living area, and so on. And keep close contact with your guests, so they know you're available to help them with any problem they encounter while living in your house.
How Does The Airbnb Long Term Rental Work For Guests
Booking a long-term stay with Airbnb helps you save money. So here's how to go about it:
You should have an account with Airbnb.
Enter the city you want to stay in and enter the monthly stay option.
You'll receive the monthly rates.
Fill in the requirements, so the right houses for you pop up.
You can negotiate the price. And a longer stay of 2 months and above puts you in a better position for a better deal.
Let your hosts know why you're entitled to a good discount. For instance, it could be because you're in for a longer stay, or you're renting during the off-season, etc.
Why Should You Take A Long-Term Rental?
Apart from the obvious clean and fully equipped homes listed on Airbnb, the payment plan open to you is great.
You don't have to pay upfront for all the months you'll be staying. The only down payment required is for the first month. And then, after checking in, you will be charged a monthly rent for the duration of your stay.
And once you book, the price is fixed. So rates going up at any time during your stay isn't something you should worry about.
If you book a long-term rental and you need to cancel, you are entitled to a refund if you cancel 48 hours after booking. Of course, that's a short window, but it helps if you're able to make up your mind on time.
Typically, contracts are signed between hosts and guests. The host is obligated to disclose this to the guest before the booking is confirmed. Otherwise, the tenant has the right to reject the contract and cancel the reservation.
Things To Know Before Listing Your Property For Long Term Rental
If you're renting your property for a month or longer, rental laws will apply. And rental laws vary according to state. So thorough research on what will be required is necessary.
In a situation where a guest refuses to leave, don't take matters into your hands. Instead, contact the Airbnb 24/7 support team, and the problem will be resolved for you.
Consider signing a rental agreement with your guest. And inform them of the rules and regulations of the rental property.
Consult a lawyer before deciding on long-term rentals. This is so that he's involved in all the processes, including the rental agreement. This will help ensure issues do not arise. And where any issue arises, you'll have proper legal advice.
Know the local rental laws. The laws regulate landlord/tenant relationships, rent increases, and eviction. Knowing the laws will help you, so you don't do anything illegal and so end up losing big time.
When a guest overstays, you cannot just evict them on your own. You can only do so through summary proceedings and by a court order from the court.
Airbnb Vs. Renting
Airbnb is an online market hub for short-term rentals. Here, homeowners can list their properties and rent them out short-term, like vacation lodgings. And it usually comes with higher returns compared to regular renting.
There are many advantages of Airbnb rentals. For one, due to the short-term rentals on Airbnb, you get to use your property when you want. You also get to inspect your property when no guests are occupying it.
There's good communication between the cleaning team, guests, and hosts. And so any issues can be quickly addressed.
Airbnb houses are usually in tip-top shape and cleaned regularly. The houses experience low wear and tear because of their short-term uses.
Also, Airbnb has a host protection insurance cover of up to 1 million dollars for third-party claims, loss of earnings, and so on. This is most beneficial to the hosts.
Now, with the long-term rentals, you get the benefits of Airbnb and regular rentals. As such, your earnings are more predictable and consistent with long-term renting. However, this is a shortfall of short-term rentals where if guests are not constantly pleased, bookings can reduce. And when this happens, it reduces your earnings.
There's always business because you have someone occupying your property for longer periods. However, a business can be seasonal with short-term rentals because you have to depend on vacation season or business trips.
A host on Airbnb can take advantage of both short and long-term rentals. For example, if a house is rented to a student for the long term, the apartment is open to holiday guests during the summer.
Disadvantages of long-term renting.
As a homeowner looking to go into long term renting, you should be aware of the disadvantages:
With long-term rentals, you have to give out juicy discounts to attract guests. Therefore, it can reduce your earnings compared to short-term renting.
You may not be able to access your property for a long time to inspect or use it.
When problems arise between landlord and tenant, the law usually tilts in favor of the tenant.
Fortunately, Airbnb rentals do have a way of curtailing these advantages for maximum benefits. For example, damage control. With Airbnb rentals, cleaning and maintenance is an amenity that comes with the package. That way, the host is kept up to date with the condition of his property and can help to ensure it's in a tenable state always.
Amenities Available On Long Term Renting With Airbnb
To encourage guests to book your house for the long term, you should have the following amenities:
Offer strong and reliable internet access, free WiFi. It also helps to have a workstation if you want to attract businessmen or professionals. Even students will appreciate this.
A well-equipped kitchen, washing machine, dishwasher, dryer, fridge, and other supplies.
Furnish your guests with a manual, guideline, or instructions concerning the property, and his things are done. This will help the guest not be clueless about basic things like where to keep the trash.
Provide your guests with helpful information about the locale. It shows you care about them being safe and enjoying their stay.
A good cooling and heating system is also very attractive.
What Checklists Should You Have As An Airbnb Host?
Turning your room into an Airbnb rental is a great way to earn but requires some work to get bookings. Your house should have certain things ready to ensure your guests are comfortable and satisfied. Things like:
Safety first: You have to ensure your house is safe by fixing loose wires, steps, etc. You should also check the smoke detector and have a home quality monitor
Have a first aid kit ready for your guests.
Cleanliness leaves a good impression, so make sure the apartment is clean.
Declutter: Take out old furniture and unnecessary things. Leave enough room for your guests to bring in their stuff. For long-term rental, they should have some freedom to personalize their living spaces as much as they are allowed to.
You should have a team of reliable cleaners available on short notice.
Your bathroom should have two towels per guest, toiletries, and feminine products. Add a hairdryer to that mix as well.
The rooms should have beds, bed linen, pillows, a bedside lamp, a table, hangers for clothes, and an alarm clock.
Free WiFi is very important.
A garbage can.
Cleaning supplies and detergents.
A full-length mirror
Reading materials
Kitchen utensils
You can add whatever else you think is necessary, but these are the basics.
Airbnb rentals have so much to offer. So get on board whether you're a homeowner or a guest.
And that's it for Airbnb and long-term rentals. For more content, check out these articles:
Cool Road Trip Destinations In Michigan That's Worth Your Time