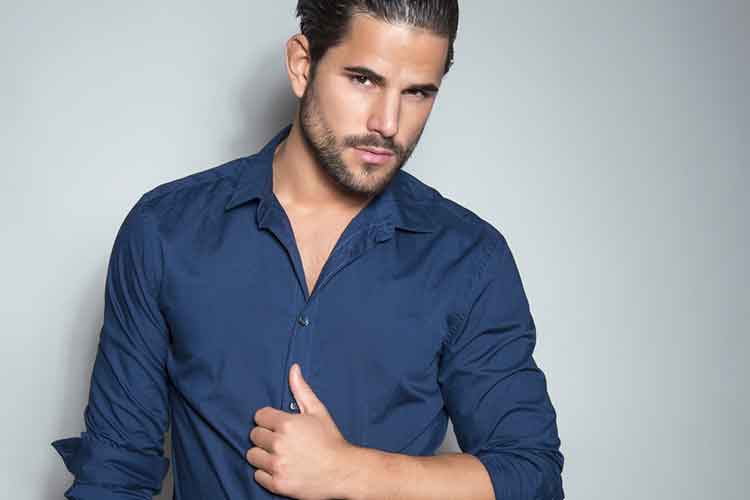 Stress is one of the major causes of the illnesses that plague men. And I for one, I'm always on the lookout for any good thing that helps to simplify my life. In recent times, I have discovered the pleasures of no-iron clothes and to celebrate that discovery, I give you the best men's no-iron button down dress shirts in the market.
For those of us who was still trying to wrap our heads around the fact that, there is a dress shirt that does not need to be ironed, let me break it down for you.
Dress shirts are typically made from cotton. However the non-iron button-down dress shirt is made from cotton but it is been reinforced with chemicals to ensure that it maintains it's wrinkle-free state throughout the day.
The beauty of this chemical technology is that you can take your dress shirt out of the washer, hang it on your dresser when it dry and it is good to wear without you putting iron to it.
This means that you don't have to spend precious time ironing. And in turn, this saves you money on your dry cleaning bill. It is a win-win situation if you ask me. With that in mind, let us look at the best of what the market has to offer.
Whenever you make a purchase through links on this page we make a small commission from our affiliate partners. Learn more
Van Heusen Men's Dress Shirt Poplin
The latest innovations in technology today are getting smarter. So, it makes sense that fashion follows suit. This is one of those dress shirts that every man must have in their closet. You can wear this shirt all year round, but it is particularly suited for hotter seasons because of its light fabric.
It is uber stylish, super flattering and a classic staple in the stress-free wash, dry and wear movement that we are trying to live these days. It has one of those classic cuts that says you mean business without having to put you through all the stress and hassles required to maintaining a proper business look.
This dress shirt however, is very thin as the material is made from poplin. So, if you want to enjoy wearing it, I would suggest that you wear an undershirt beneath. It has an inbuilt non-removable collar stay to keep your collar looking sharp and elegant for longer. The cuffs also stay in shape wash after wash.
The Van Heusen Men's Dress Shirt come in different colors, fits and sizes, which is good news for people who want more options. Personally I'm a big fan of the fact that it has that classic business look without being too uptight or "starchy" about it. In other words, it is very comfortable.
Features
It comes in over 20 different colours
Neck size ranges from 14.5" to 18.5"
Sleeve sizes ranges from 32" to 37"
It is made from 35% cotton and 65% polyester
It has an adjustable off for customizable fit
You have the option of point or spread collar
Check Price on Amazon
Related Read: A Man's Guide To Wearing Undershirt With Dress Shirt
Calvin Klein Men's Button Down Dress Shirts Slim Fit
The craftsmanship and attention-to-detail in the shirt is superb. But then again, you cannot expect anything less from the great Calvin Klein. The visual detail of the shirt is something that grabs your attention from the moment you set your eyes on it.
From the high cut armholes to the tapered sleeves of the Calvin Klein Men's dress shirt, you are presented with a cut that is flattering to your body shape no matter what it is. Of course, when you go shopping, you have to ensure that you get the right size. And when you do, you will be rewarded for the extra effort you put into ensuring that you get fitted.
The fabric is thick enough to ensure that you don't have a see-through situation but not so thick that it makes you uncomfortable if the weather gets a little hot. The absence of front pockets goes further to enhance that slick and streamlined look you're aiming for.
As far as fuss-free goes, it is amazing that the designers put in this much work into this shirt to make sure that you don't have to do anything other than, wash, wear and go. And it is for this reason among others that they made it to the best men's no iron button down dress shirts list.
Features
It comes in 9 different colours
It is made from 100% cotton
Apart from the textured solid colour, you can choose gingham or herringbone.
The collar for the textured solid is point. But if you choose gingham or herringbone, it is spread
It has an adjustable cuff
It has no front pockets
Check Price on Amazon
Tommy Hilfiger Men's No-Iron Button Down Dress Shirt Slim Fit 
This is another high-quality non iron button-down dress shirt from another designer brand but the main reason I am putting it up here is apart from the fact that it is a slim fit shirt this is one of the few dress shirts that look really good on a person with an athletic body.
The Tommy Hilfiger men's slim-fit dress shirt is made to feel comfortable and breathable, but this does not in any way mean that the materials used to make it are cheap. It is made from 100% cotton. It is sturdy and has the ability to withstand heavy wearing.
I would say that one of my favorite things about this shirt is the fact that it looks very good in a corporate setting. But you if you take it out on a night about in town, you wouldn't feel too out of place either.
It is always very important to ensure that the clothes you buy can multitask and have the ability to transition from day to night effortlessly. The designers at Tommy Hilfiger were able to help you meet this need while keeping you classy at the same time.
Features
It comes in 8 solid colours and 3 checkered options
You have solid colored shirt with stretch option and it is made from 100% premium American cotton
It has a spread collar
It is machine washable
The cuffs are regular fit
They do not require ironing to stay in shape
There are no front pockets
Check Price on Amazon
So, there you have it. Our favorite men's button-down no-iron dress shirt, but before I leave, I want to address something. There is some talk about the fabric of the no-iron dress shirts been transparent. To solve the problem, what you need is a nice undershirt. Check out this article for tips on the best brands right now.
Related Read: Best Men's Button-Up Shirts To Buy
RELATED POST